9 Keto Cake Recipes
Who's the birthday boy or girl? What's a party without cake! We keto-maniacs give up a lot to stay healthy and lose weight, but we're not missing out on cake. The good news is that there are many extraordinary keto cake recipes out there, and they're getting better every day! Here are our favorite 9 keto cake recipes ever. Try these and celebrate properly.
The Ultimate Flourless Chocolate Cake
Chocolate cakes are at the top of the cake food chain; there's nothing like them. This recipe makes an excellent chocolate cake, it's keto, but it's great by any standards. Picture a spongy, fudgy double layer chocolate cake. Well, you got it.
Check it out here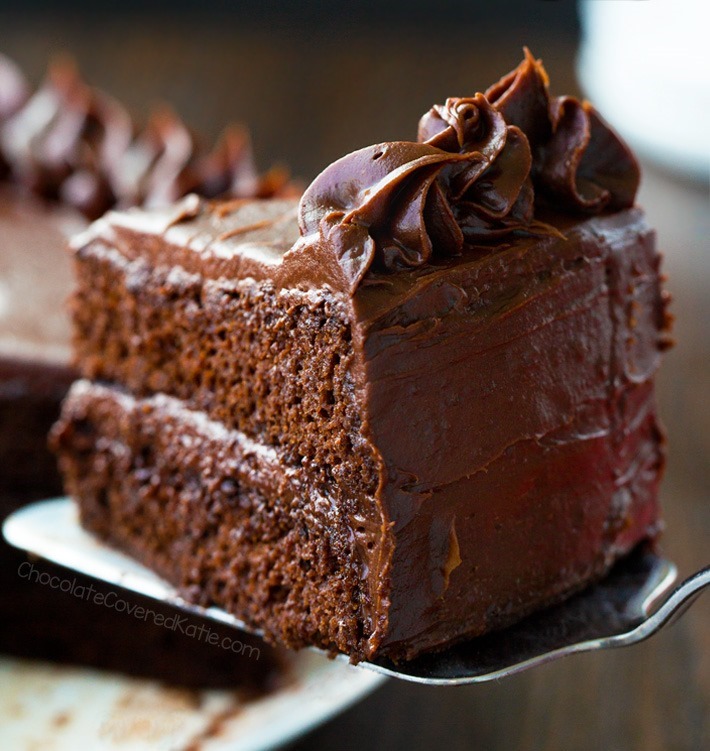 Keto vanilla cake diabetic birthday cake
Six ingredients and a large bowl are all you need for a classic vanilla birthday cake — Almond flour, eggs, monk fruit extract, coconut oil, baking powder, and vanilla extract. The result: a buttery and moist cake. It doesn't get easier than this!
See here
Easy Keto Butter Cake Recipe
This butter cake with hints of vanilla is fluffy and decadently silky. Suitable for a coffee date and proper for a birthday, this one is based in coconut butter instead of the more common almond flour. Eggs, butter, and cream cheese make the rest.
Learn more here
Fudgy Flourless Chocolate Cake
Keto cakes are often dry and crumbly. Well, not this one. This chocolate cake is insanely fudgy. Here's an advance; there's no flour in this one, just bitter chocolate chips, vanilla extract, eggs, keto sweetener, and espresso. Top this one with keto whipped cream and enjoy!
See it here
Keto Chocolate Zucchini Bundt Cake
The crown-shaped bundt cakes are classic. And there's no doubt this low-carb chocolate version is a modern classic. Pureed zucchini gives this one a great, moist texture, and together with almond flour, cacao powder, and a whole lot of butter, this cake is ideal for celebrations. Actually, this cake is a celebration in itself.
Check out the recipe here
Keto Lemon Pound Cake Recipe
Since we're talking about bundt cakes, what about a lemony and creamy pound cake to share with your keto and non-keto friends? Almond flour, eggs, sour cream, butter, and zero-carb sweeteners make this cake a joy, and poppy seeds add a very fun texture!
Here it is
Low-Carb Tiramisu Poke Cake
Tiramisu is the quintessential grown-up birthday cake. A coffee-rum custard filling made with eggs, whipping cream, and almond milk will make this coconut and almond flour-based cake a delight. This one is super low-carb and keto-approved.
See more here
Healthy Low-Carb Carrot Cake
Carrot cake is another mature birthday cake that says, "I love cakes, but I like to be healthy." This autumn-scented keto cake calls for two full cups of grated carrots, lots of butter, and a few pecans for extra protein and a very welcoming crunch.
Learn how to make it here
Keto Nutella Cake Roll
We can't deny sugar-free Nutella, the famous keto version of the hazelnut spread is keto-maniac's best friend, and it's here again to save the day. There are minimal ingredients in this sweet cake roll, which makes it a perfect alternative when you're in a hurry.
Check it out here
Cakes for all tastes and palates
We hope you found a cake for you, from the classic chocolate and vanilla to carrot and zucchini cake. It might take some time, but you should try them all! Cakes are synonyms for good times around friends and family, and you know what? That's what makes them unique, and when keto-compatible, they're just perfect.