Instant pots have made life easier. Cooking wholesome meals mess-free, in a short time and without losing all the nutrients in food, it's pure magic!
Of course, you must use your instant-pot correctly, especially if you're following a special diet like keto. Cooking keto meals in an instant pot is easy, and to get you inspired, we've put together 9 keto instant pot recipes for a heartwarming meal.
Try these recipes out or be inspired by them, it doesn't matter; once you get cooking, everything will come together.
1. Homemade Instant Pot Swedish Meatballs
You don't have to visit IKEA for some mean Swedish meatballs. How to resist the buttery flavor, the tangy sour cream, the juicy meatballs, and all super keto-friendly! These are ready in half an hour, but you'll remember them for days.
Find the recipe here
2. Chicken Cacciatore
An Italian sauce with all the flavors of family get-togethers makes this delicious chicken cacciatore a true delight. Hearty, chunky, and easy to make, this is a keto meal for the whole family. Don't forget the fresh basil or parsley for garnish; the herbs take this pleasing dish to another level.
See the recipe
3. Instant Pot Fall-Off-The-Bone Chicken
Sometimes you just want a proper roast chicken. Crispy on the outside, juicy, and fork-tender on the inside. Incredibly versatile and super easy to make, especially in an instant pot. The secret is in the chili powder and the paprika; they add a nice color to the chicken and an addictive spicy flavor; you can't beat that.
See the recipe here
4. Instant Pot Low-Carb Beef Stroganoff
Keto, low-carb, gluten-free, and with Russian inspiration. You don't know what Beef Stroganoff is until you try this fabulous instant pot recipe. The creamy mushroom sauce is satisfying, and the fluffy cauliflower rice really does the trick for a whole meal that's good for your body and soul. Did someone say soul food?
Check the recipe out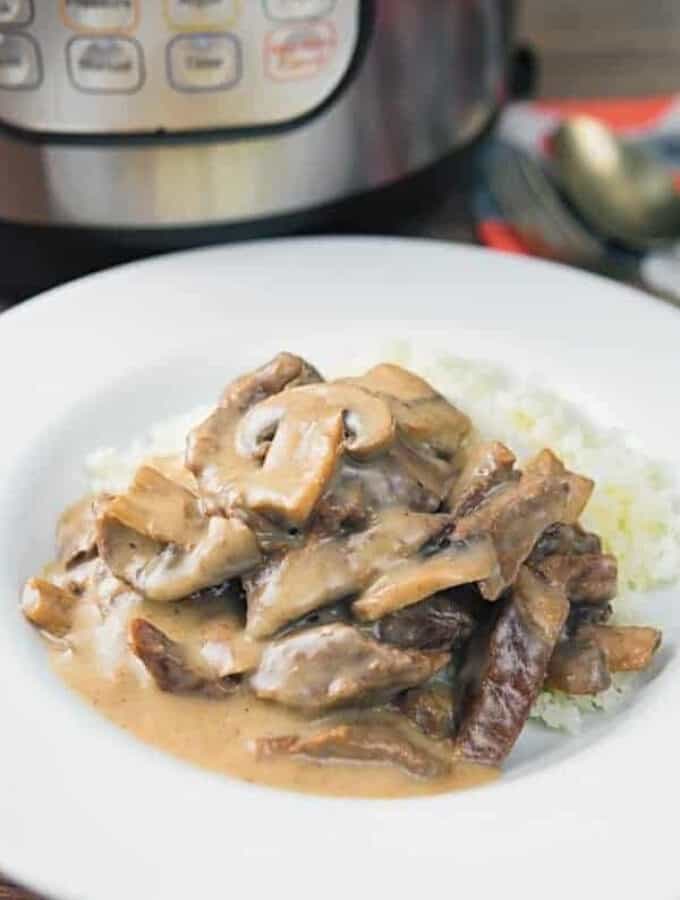 5. Vietnamese Instant Pot Pork Tenderloin
Eating healthy doesn't have to be boring; on the contrary, a good exotic meal can take you on an adventure without leaving the comfort of home. That's precisely what this fantastic Vietnamese pork tenderloin does. The lemongrass and the soy sauce take this dish home. This is not just another pork tenderloin; it is a real tropical treat!
See the recipe here
6. Simple Instant Pot Frittata
We haven't forgotten about breakfast; this easy and smooth pot frittata is the best egg breakfast you'll have in a while. The best part? You probably have all you need at home. This is a frittata to keep you energized all day, so don't miss it.
Find the recipe here
7. Instant Pot Chili Lime Steak Bowl
Instant pot chili lime steak bowl. All our favorite words combined in one sentence; in a dish that has it all: it's hearty, inviting, and packed with avocado. This is not only the best keto chili bowl out there; it's the best chili bowl, period.
See the recipe here
8. Low-Carb Taco Soup
You had me at taco soup. Imagine a bowl filled with ground beef, onion, garlic, chili powder, and lots of cream cheese and heavy cream. That's a flavorful and hearty keto bomb. Yet, it's incredibly soothing, like eating at home. The taco soup is ready in twenty minutes, but it tastes as if you spent the whole morning cooking.
Check the recipe out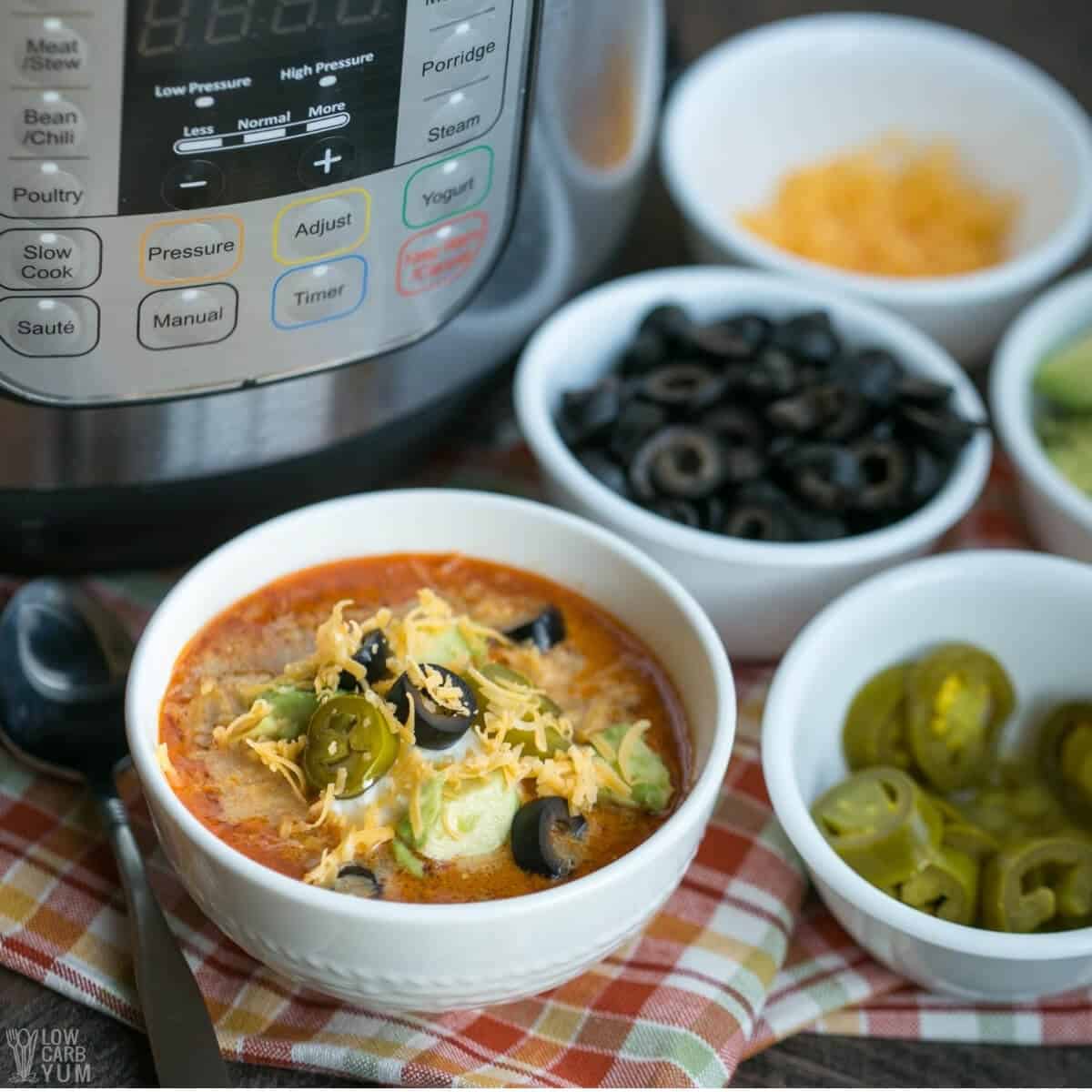 9. Instant Pot Keto Carrot Cake
Because we had to end with a sweet note, here's a keto carrot cake recipe to die for. Yes! You can bake cakes in your instant pot, and they can be totally keto-friendly. We're using the now-famous almond flour for this one and a whole cup of shredded carrots. The result is a moist, pleasantly sweet, carroty cake you'll absolutely love.
See the recipe here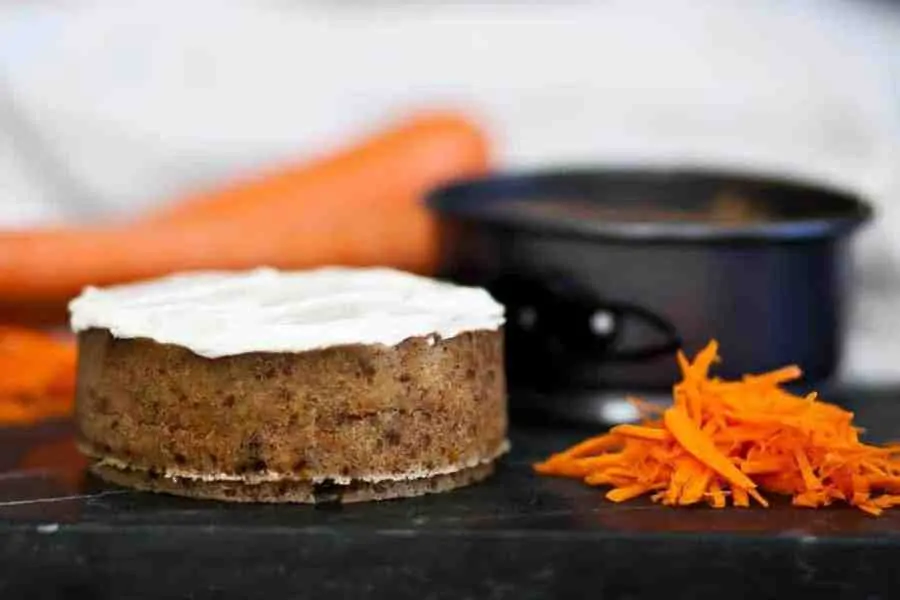 We bet you're hungry already!
Pick and choose, all the recipes above are fantastic, and there's something for everyone. Get your instant pot to work and stay keto while enjoying comforting meals that are as easy as 1-2-3.