There are times in life when, for any reason, you can't or won't use your conventional oven. Perhaps you ran out of gas, or maybe you're just moving into a new apartment.
This doesn't mean that you can't cook tasty keto desserts. As long as you have a microwave, there are plenty of sweet treats you can bake in an instant. Here are 9 keto microwave desserts ready in minutes.
Keto Chocolate Cheesecake
This chocolate cheesecake is a beauty, and it's really simple to make. You do have to wait for a while to let it set in the fridge, but there are few better no-bake keto desserts out there. Made with almond flour, cream cheese, butter, and unsweetened cocoa powder, this one is a real treat!
See it here
Keto Coconut Bars
These crunchy and soft coconut bars are keto-friendly and gluten-free, making them a charming dessert. Ready in minutes, these bars are as satisfying as they're easy to make. There's no need to bake these, and they get their personality from shredded coconut and dark chocolate chips.
Learn how to make them here
Keto Snickerdoodle Mug Cake
Cinnamon, butter, and vanilla give this almost instant mug cake the warmest aromas and coziest feelings. Making the batter takes five minutes, and you'll just need to zap these in the microwave for two more. You'll love these!
See more here
Microwave Cheesecake
We'll be sweetening this cheesecake with stevia, and it has little to no carbs. Cream cheese, vanilla extract, and eggs make the base of this traditional-style cheesecake a rich protein source, and it's as sweet and comforting that you won't even miss regular sweeteners.
See it here
Keto Vanilla Berry Mug Cake
Mug cakes come in all flavors and styles, and they're all great, mainly because they're ready in minutes. The base for this keto vanilla and raspberry mug cake is so low in carbs that you can enjoy a few real raspberries without breaking any rules.
See it here
90 Second Keto Bread Recipe
Imagine the fluffiest, butteriest keto bread ever, and ready in 90 seconds in the microwave. Well, here it is. Almond flour, egg, butter, salt, and baking powder — that's it! Top these with keto-friendly chocolate fudge and enjoy!
Try it now
1 Minute Keto Mug Brownie
Brownies are an act of love, they remind us of our fondest memories, and we can now enjoy them without skipping our keto diet. The best part, they're done in a minute thanks to the power of microwaving. This recipe calls for coconut flour, chocolate chips, and egg, basically, and the result is as good as brownies get.
See it here
3 Minute Low Carb Biscuits
Biscuits are super versatile, and the base for many sweet treats. When you commit to the healthy keto lifestyle, you kinda miss them, but they're back! Really nice biscuits you'll love to make every day.
Check it out here
Low Carb Sugar-Free Microwave Salted Caramel Sauce
What a lovely caramel sauce, and it's basically all butter and heavy cream. Keto caramel perfected and quickly cooked in the microwave. Think of all the desserts above drizzled with this sauce!
Try it now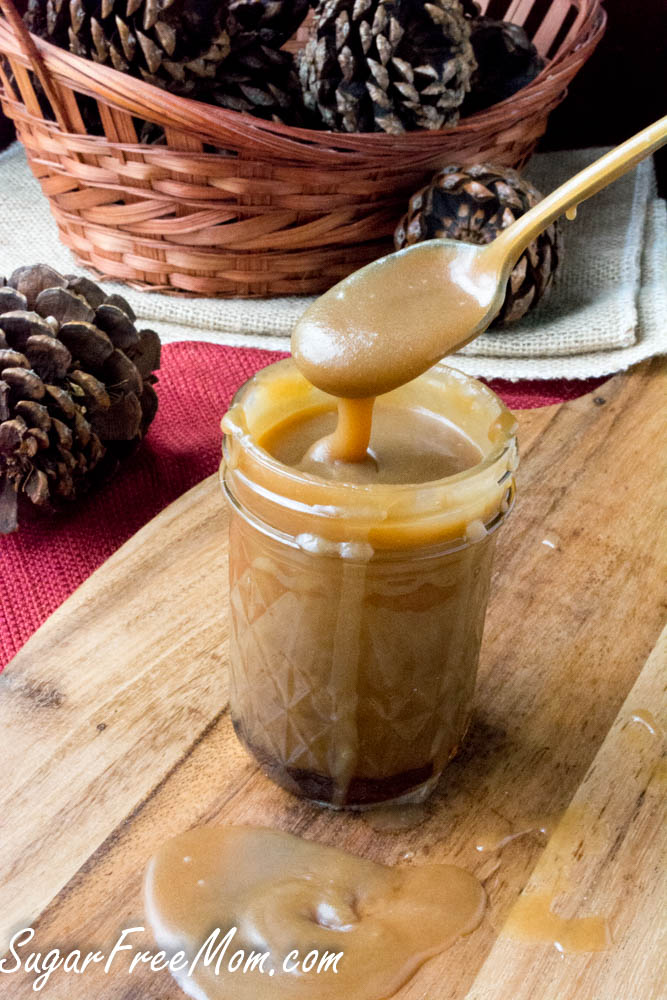 Let's nook this treats and enjoy!
The microwave oven surely makes life easier, so choose any desert on the list and have a blast without losing your ketogenic state. Keto-friendly sweet treats are here to stay, which means that nothing can stop us now!