Going out for ice cream with the entire family is a thing of the past. What's hot right now is making your own. There are so many advantages of making ice cream at home; for starters, you can make them keto, which means maintaining the ketogenic state that will keep you healthy and fit.
Here are 9 keto homemade ice cream recipes you'll just love. Feel free to tweak them and make them your own. Ice cream is a blank canvas for creativity, so have fun!
Keto Homemade Ice Cream Recipes:
1. Easy Keto Vanilla Ice Cream
Vanilla is, without a doubt, the most classic of ice cream flavors, and it's easy to see why: it's just perfect. Vanilla is just like that, a flavor that everyone recognizes, and no one can refuse. Enjoy a pleasing and gentle vanilla ice cream 100% keto.
Check it out here.
2. Low-Carb Blueberry Ice Cream
Blueberry ice cream? Count us in, and if it's totally keto, even better. Blueberries are not only a treat; they're packed with antioxidants, making this homemade ice cream healthier than you think. You'll love the low-carb blueberry cold dessert, especially when you see how easy it is to make.
Here's the recipe.
3. Keto Mason Jar Strawberry Ice Cream
Mason jars are forever in vogue; they remind us of cooking with mom. Welll, this smooth and silky strawberry ice cream is an opportunity of showing our own small ones what it's like to use these pretty jars, and there's more: it's better if it's ultra-low-carb.
See the video.
4. Keto Butter Pecan Ice Cream Recipe
The butter pecan ice cream flavor took the world by storm a few years ago, and it's now one of the most popular flavors ever; it's up there with chocolate and vanilla, and that's impressive. Now you can make your own, low carb and all, with all the flavors of this new classic.
See it here.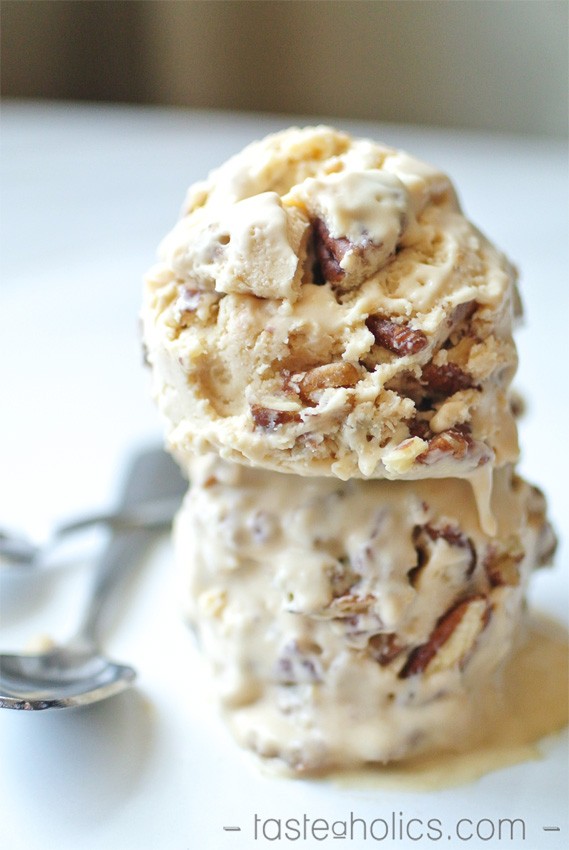 5. Keto Vanilla Mason Jar Ice Cream
You'll love this version of vanilla ice cream; you don't even need an ice cream maker! It's just four ingredients, and it's packed with protein, really. In this fabulous recipe, you'll find six extra ways of adding some personality to your ice cream, in case you don't want it too vanilla.
See the full recipe.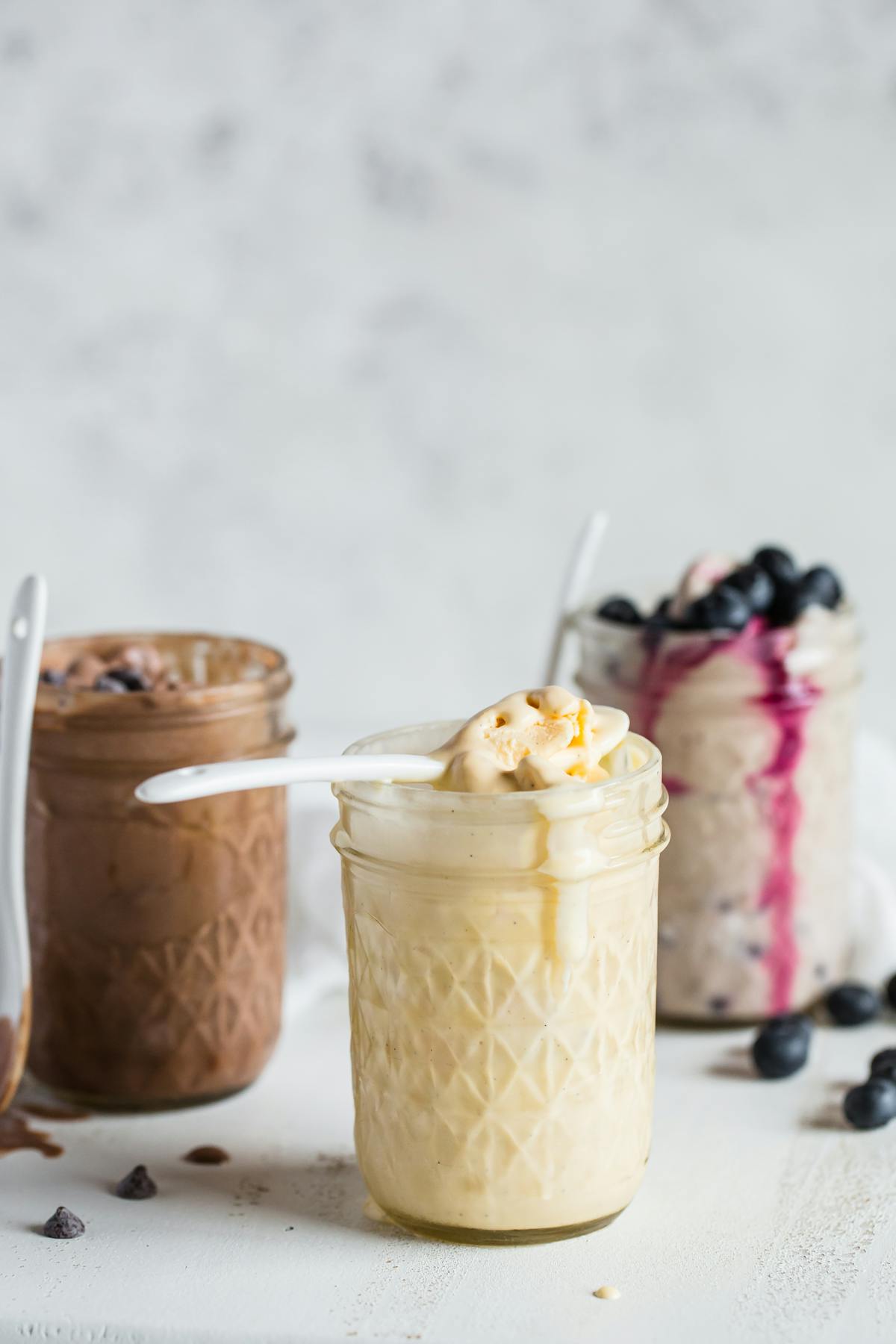 6. Keto Lemon Ice Cream
The zest and the juice of one whole lemon go in this tangy ice cream with a southern feel. Think of a key lime pie turned into ice cream; that's kinda how this pleasing homemade ice cream tastes. Here's a tip: If you want to stir things up, change the citrus for anything. Try an orange or a grapefruit; these are game-changers!
See the recipe here.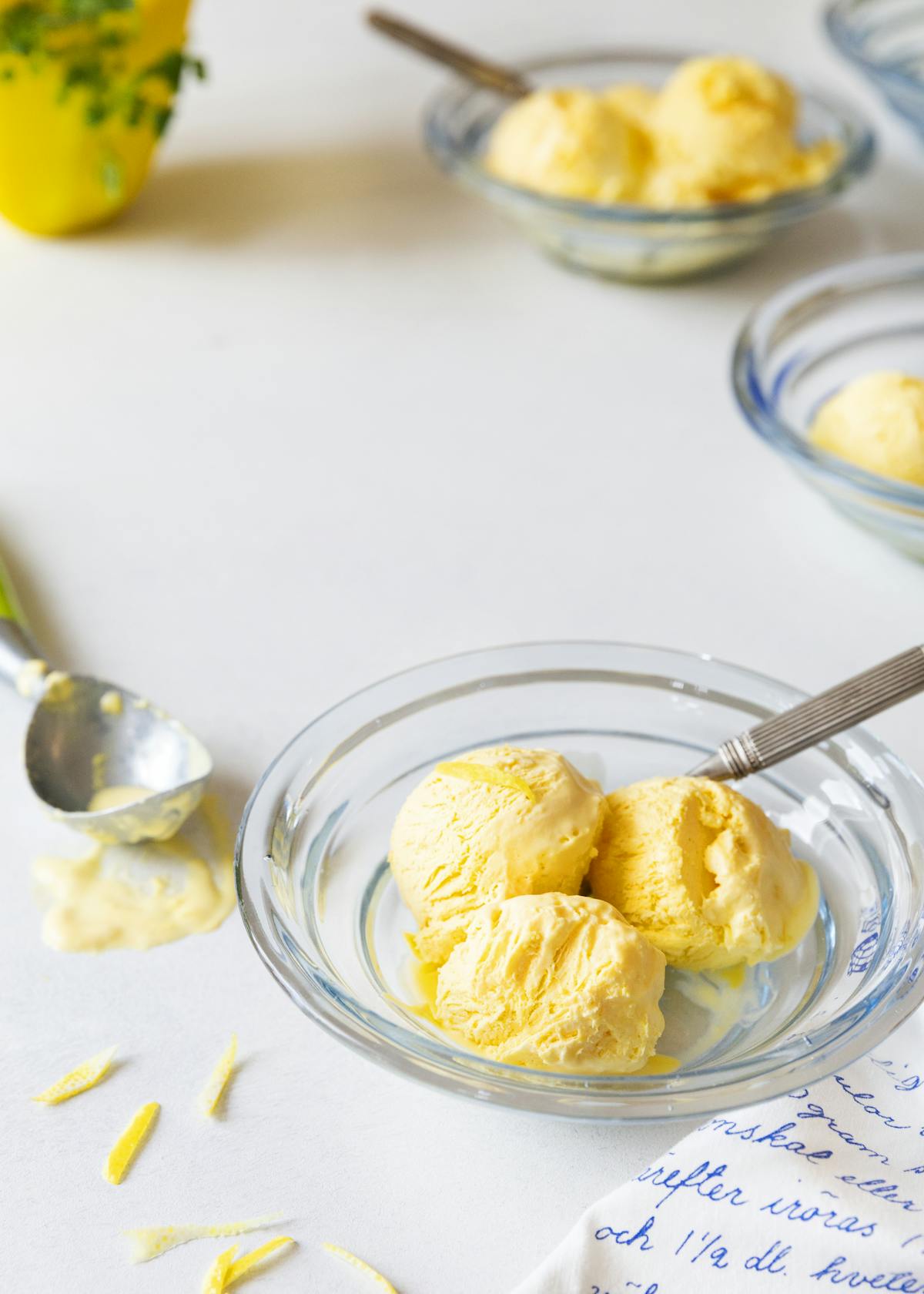 7. Keto Chocolate Ice Cream Recipe
You didn't think we forgot about chocolate ice cream, right? A proper keto chocolate ice cream will always make our favorite ice cream's list. So, here it is, a four-ingredient decadent homemade ice cream recipe made with coconut milk and almond butter. You don't want to miss this one.
Here it is.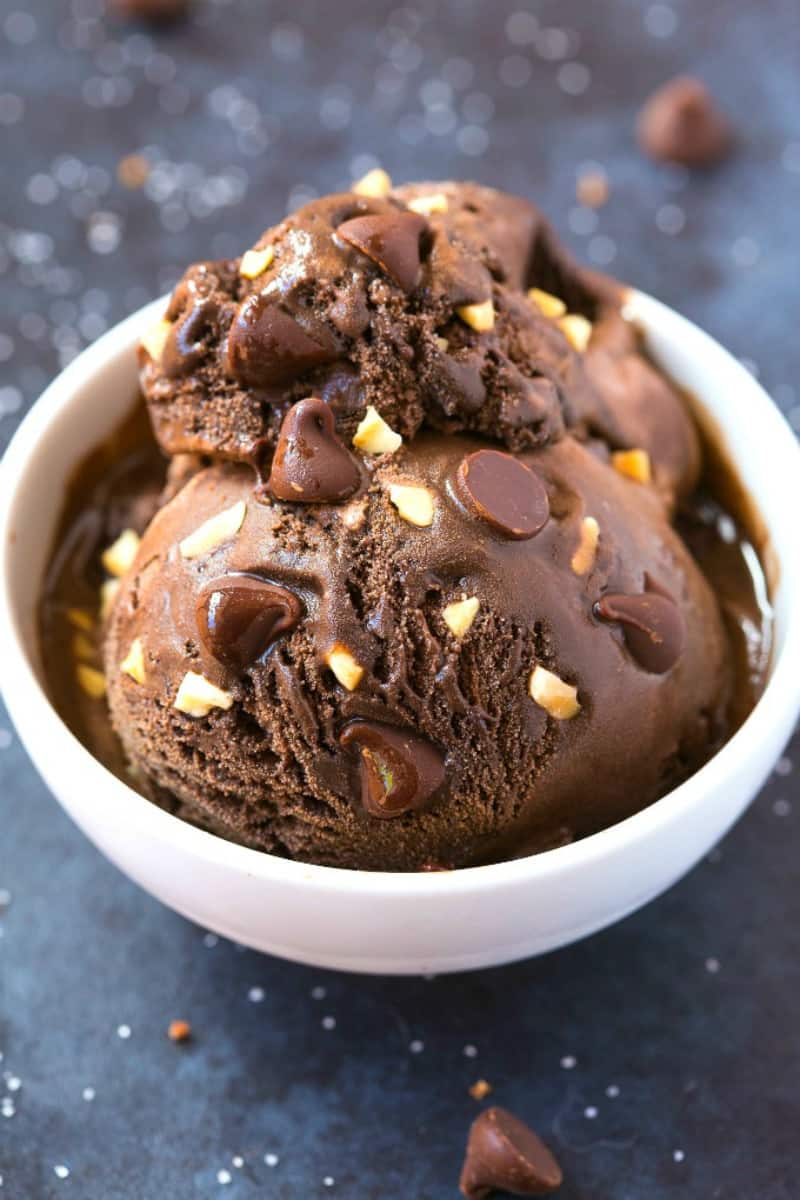 8. Low-Carb Peppermint Mocha Ice Cream
The flavor combination might not be what you expect, but trust us, it's way better than you can imagine. Peppermint and mocha make for a mean ice cream that wakes emotions; it's almost life-changing. Really, it's that good, and it's super easy to make. Completely keto, by the way, guaranteed.
Here's the recipe.
9. Low-carb Cookie Dough Ice Cream
Always finish with a bang, and here's ours: a low-carb cookie dough ice cream that will have you screaming for more. If cookie dough wasn't extra delicious already! Now you can make ice cream out of it, and you'll be glad you did. This one is a closer, the pinnacle of keto ice creams, the recipe with which we drop the mic.
Check out the recipe.
Who can say no to ice cream?
We know we don't. Ice cream takes you back to your fondest memories; you just can't avoid it. And with ice cream recipes as good as the ones above, there's simply no excuse not to make fair use of your ice cream maker.