Time is the most precious thing there is, but when it comes to food, fast is almost always synonymous with unhealthy junk food. Slow-cooked meals, like the ones you can create with a Crock-pot, are the exact opposite; they're super healthy, nutrient-rich, and more often than not tastier.
So, what's the downside? It can take up to ten hours to cook a proper Crock-pot meal, and although it's totally worth it, you don't always have time to spare. Here's the solution, keto freezer Crock-pot meals. If you cook your meals before time, you can pack your freezer with tasty keto meals that'll get you out of any tight spot.
Here are five delicious freezer Crock-pot meals for every occasion.
1. Slow Cooker Weekday Ragu with Veggies
Ragu is one of the tastiest ground beef recipes out there, but this is not your regular ragu recipe; this is a weekday ragu which means it's fast, easy, and has the comfort of a home cooked meal; it's super easy to freeze too.
The slow cooker does all the work for you; just throw in your favorite veggies and a pound of ground beef; this delightful meal is a crowd-pleaser, and your whole family will love it. It's super keto-friendly, too, adding 17 grams of protein to your diet.
See the recipe here
2. 5-Ingredient Slow Cooker Fajitas
For freezing meals, you want to make sure every dish you make is tempting, something you'll want to store and satisfy all your cravings anytime. Freezing meals for later only works when you're cooking appetizing stuff! And that's the case with the 5-ingredient fajitas.
Beef, bell peppers, onions, tomatoes, and spices; that's all you need to make some colorful fajitas. Keto-friendly, freezable, and exotically tasty. Every time is the right time for fajitas.
Check it out here
3. Slow Cooker Chicken Tikka Masala
The secret behind a proper tikka masala is spices, obviously. Garam masala, cumin, turmeric, garlic, and ginger will do the trick, and trust us; your house will be filled with the most beautiful, warm aromas!
Super keto and super easy, what more do you need to convince you to have this Indian favorite in your freezer?
Pro Tip: For super low-carb, just skip the potatoes.
See the full recipe here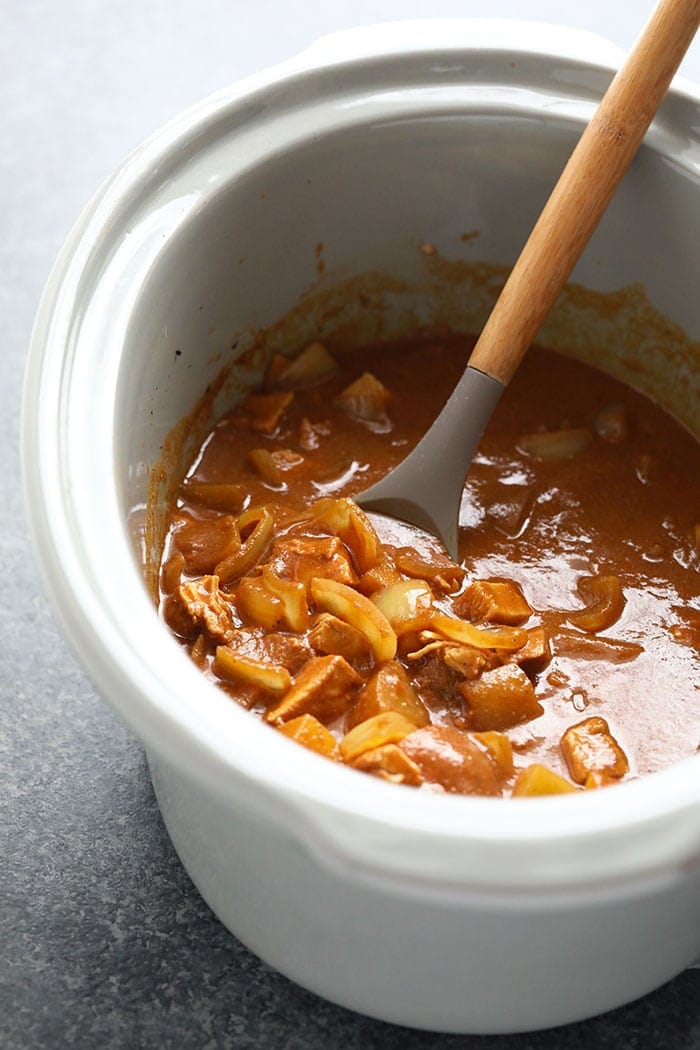 4. Slow Cooker Chicken Enchilada Soup
If you thought soups were dull, then picture this colorful, hearty, and spicy enchilada soup. Beans, corn, tomatoes, chili peppers, a few spices, and enchilada sauce make the dish, and some shredded chicken makes it an entire meal.
This recipe only takes four hours to make in your Crock-pot, and it yields eight servings ready to be frozen and enjoyed anytime. Did someone say fiesta?
Learn how to make it here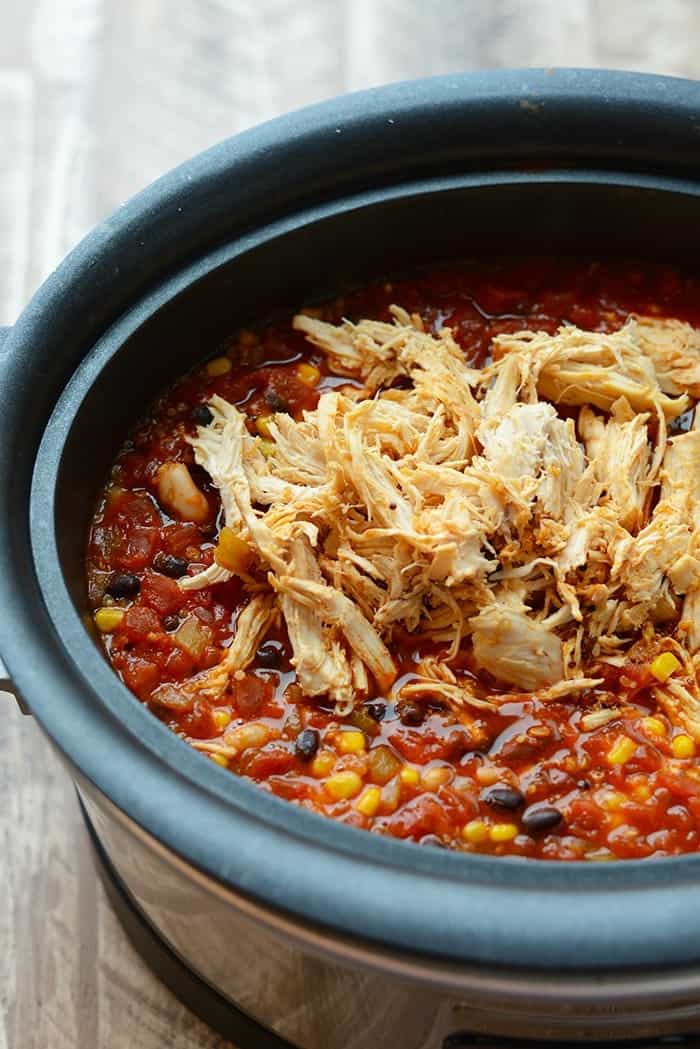 5. Slow Cooker Beef Teriyaki
Once you pack your freezer with Italian, Mexican, and Indian staple dishes, why not add some Orient flavors?
This fabulous beef teriyaki tastes better than takeout, and that's saying a lot. And the fact that you can make six servings at once means you'll have frozen teriyaki for a month.
Pro tip: Substitute arrowroot or tapioca starch for the cornstarch for a keto meal.
Check it out here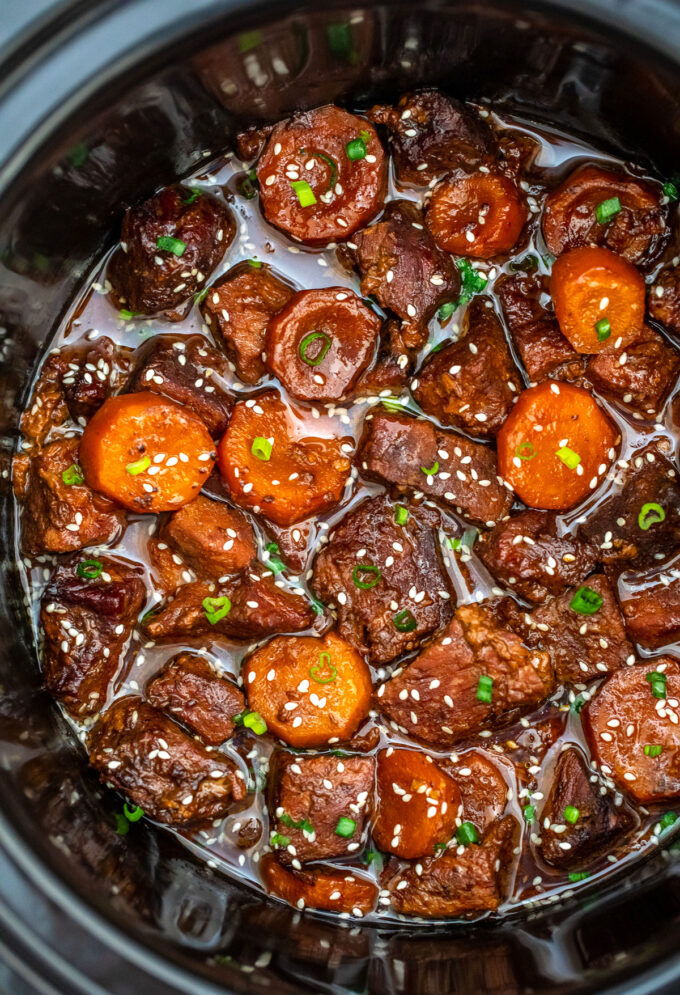 You'll Be Eating Healthier Than Ever!
Once you get started cooking the recipes above, you'll see your frozen meals pile up, and that's awesome because these homemade ready meals are not only keto-friendly, they're D-lish and ready for you whenever you need them.
Make a weekly meal plan, get that Crock-pot working, slow-cook your breakfast, lunch, and dinner, and freeze everything in the right portions. You won't be ordering delivery anytime soon and eating keto will be easier than ever.