Diwali sweets are the highlight of Indian festival of the light's. Giving them away between friends and family is a tradition and a delicious one!
According to wiki, Diwali symbolizes "victory of light over darkness, good over evil, and knowledge over ignorance," and that's quite cool, especially if you can make some of these treats low-calorie and keto.
Here are some Diwali-inspired, low-carb sweets you can make at home. Make sure you make plenty of them and share them around; that's the season's spirit!
1. Ketogenic Til Laddoo (Sesame Sweets)
These sesame seed and coconut one-biters are crumbly, buttery, and to be honest, quite addictive. They're nice and golden, and the nutty flavor is hard to forget. The freezer does most of the work, as your til ladoo balls set in the cold for a decadent mouthfeel super easy to achieve.
These treats are nutty, just sweet enough, and quite satisfying, by the way, so two or three are more than enough to satiate your sweet cravings.
See it here
2. Keto Coconut Barfi
Sweet and simple, that's the barfi. A dense milk-based dessert with a nice bite. It's traditionally made with sugar, coconut, and milk. Still, this version has the fantastic touch of saffron, the most exotic spice on the planet! Cardamom powder, almonds, and stevia as our sweetener of choice seal the deal.
The result is a beautiful biscuit that shines better with a dollop of unsweetened chocolate. Soak them in coconut milk; that's the authentic experience.
Check it out here
3. Keto Sandesh/Malai Peda (Indian Bengali Sweet)
In India, there's a sweet for every occasion, but the sandesh work for everything. These are a West Bengal specialty and their secret ingredient is cottage cheese. When flavored with cardamom, these cookie-like treats are amazing, soft, and creamy; they melt in your mouth!
The coolest thing is we're making our own paneer cheese, and you can use any low-cal sweetener you want. From all desserts on the list, this one is the easiest.
Here's the recipe
4. Keto Kulfi (Indian Ice Cream)
Greek yogurt, a low-carb sweetener, cardamom powder, almonds, saffron, and rose water make this super versatile ice cream sweets. And they're a fabulous ace to have up your sleeve — versatile, ready in 10 minutes plus chilling time, and decadently sweet. What else do you need?
We could call these keto kulfi frozen yogurt popsicles, and they might not be entirely Diwali, but they're a fun treat anyway, so give them a try!
See the recipe here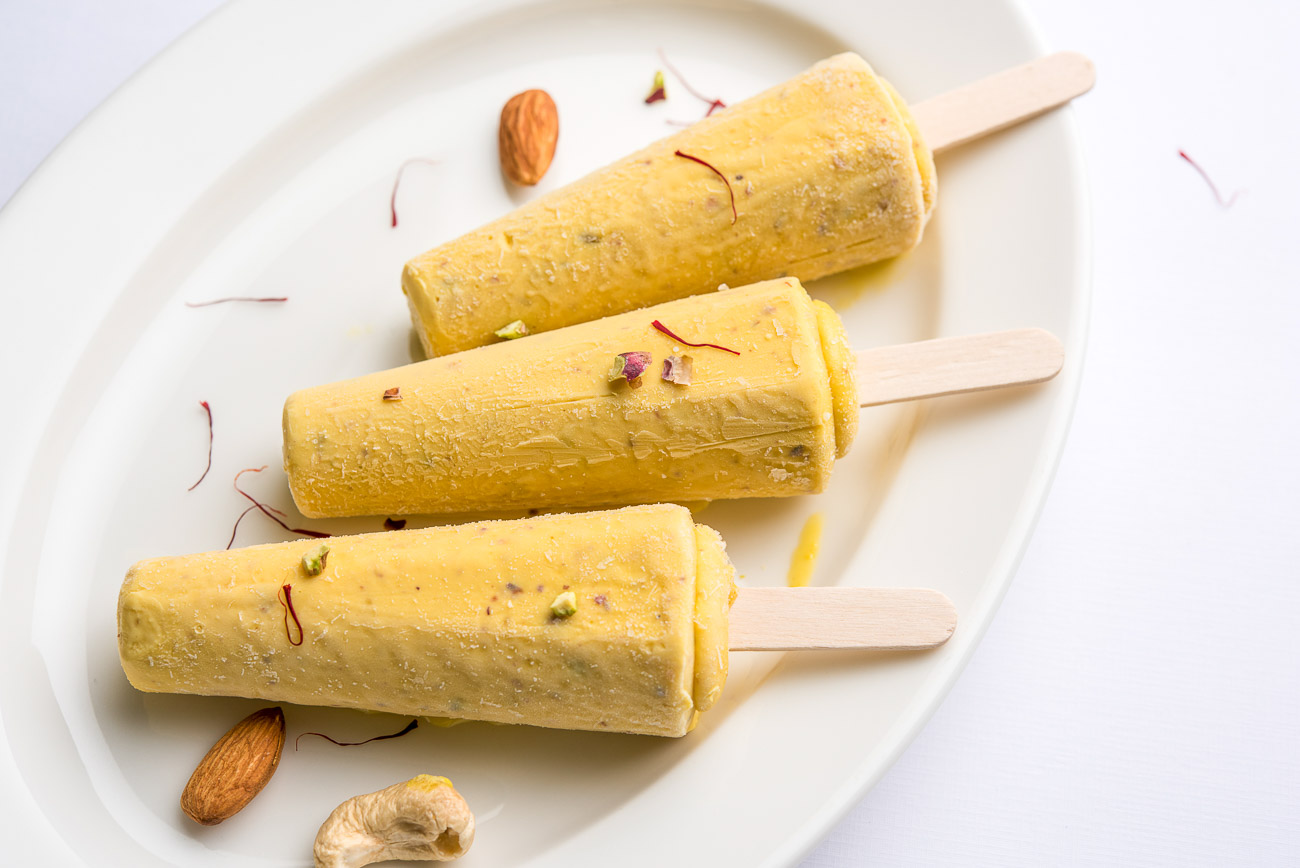 5. Quick Sugar-Free Vegan Cashew Katli
Cashew katli or kaju katli are one of the most popular seasonal desserts. Think of nutty square-shaped cookies that, when cooked sugar-free, they're even better than the original.
Cashews, tapioca starch, a sweetener, and cashew milk. You won't believe how tasty such a few ingredients can become.
Check it out here
Satisfy Your Sweet Tooth and Share Your Creations With Everyone!
Get ready to make a few traditional and not-so-traditional Diwali sweets, we're sure you'll love them, and your friends and family will too.
Staying healthy with a low-carb diet is a great idea, and it's no reason not to enjoy a few sweets once in a while. That's why keto sweets exist, and once you make them, you'll never want to go back. Let us know if you try one of these recipes and send us some pics!